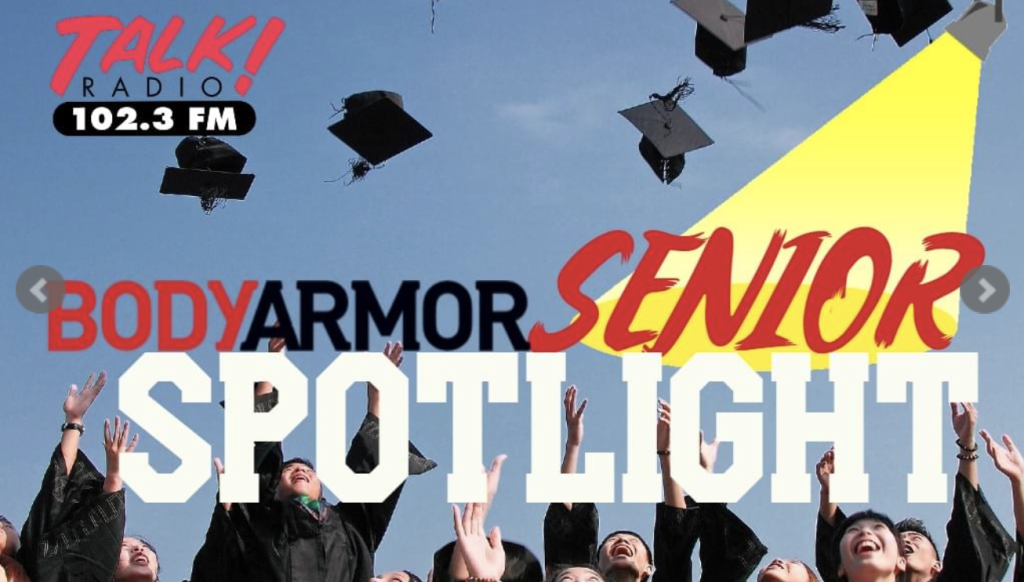 Talk Radio 102.3, Sport Talk and BodyArmor want to spotlight amazing senior athletes from around the Tennessee Valley. These kids deserve their spotlight and we are going to feature as many of them as we can on Sport Talk.
Submit your athlete nomination now by e-mailing

[email protected]
Every Wednesday @ 4:30 and Friday re-play @ 6:35 at on Sport Talk we turn the spotlight on a senior and showcase their many accomplishments. We will feature these students live on the air and will share their stories on-line and on our social media.
2023's SENIORS
Jersey Chubb
Jersey Chubb
Tyner Academy
5'11" 225
2022 State champions
Played multiple positions on offense and defense
All-State 2A 2022
Played for Scott Chandler and Wayne Turner in his career at Tyner
Signed to play in college at Carson-Newman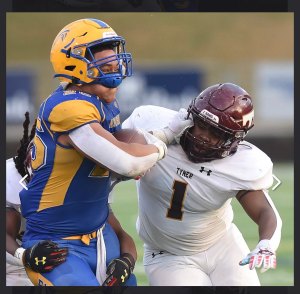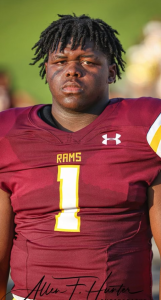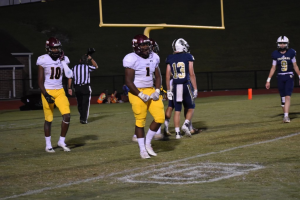 Turner Junkins
Turner is attending MTSU in the fall.
5th year Varsity baseball player
Academically has maintained all A's – Head of School List
*Sophomore year:
Football – All Region, Best of Preps
Baseball – TBR Super Sophomore Team, Best of Preps, District Player of the Year
*Junior year:
Football – All Region, All State, Best of Preps
Baseball – All District, All State, Best of Preps, Mr Baseball Finalist
*Senior year:
Football – All Region
Baseball – District Player of the Year
Single Game
Second most rushing yds 217 vs Webb bell buckle (2021)
Tied most rushing td 4 vs Polk county (2020)
Punt return yds 118 vs Grace Baptist (2019)
Most kickoff return yards 132 vs Knox Webb (2018)
Season
Most rushing yds 1227 (2021)
2nd most rushing yds 1073 (2020)
Most rushing td 17 (2021)
2nd most rushing td 15 (2020)
3rd in total offense 1511 (2021)
2nd all purpose yds 1858 (2020)
3rd all purpose yds 1672 (2021)
4th all purpose 1665 (2019)
Most punt return yds 198 (2020)
2nd most punt return yards 143 (2019)
Most kickoff return yds 422 (2020)
Career
Most rushing yds 3587
Most rushing td 43
2nd in receiving yards 903
Tied 2nd in receiving td 7
Most total offense 4530
Most all purpose yds 4979
Most punt return yds 415
Most kickoff return yds 1036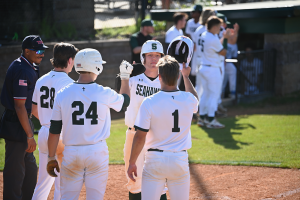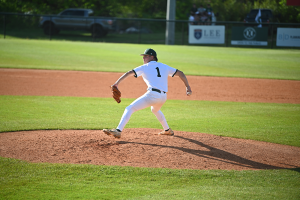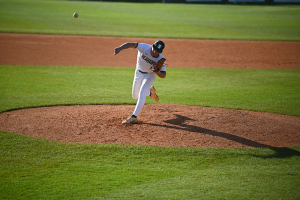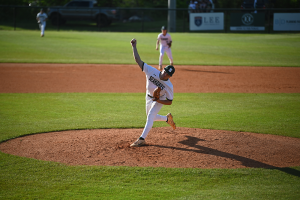 Caleb "Champ" Hampton
Baylor School
Football and Baseball
Football State Champions 2022
Tennessee Mr. Football finalist
Hampton
senior running back was honored as the MVP of Baylor's victory against Montgomery Bell Academy in the BlueCross Bowl at Finley Stadium. He also became a
Tennessee Titans Mr Football finalist
after rushing for more than 1,400 yards and averaging 9.8 per carry with 23 touchdowns.
Baseball;
Last spring, he batted .396 with 21 extra-base hits, including seven home runs, drove in 31 runs and stole 11 bases. He was part of back-to-back state championships as a freshman and sophomore outfielder for the Red Raiders. He will have a chance at a 3rd State baseball title during Spring Fling in June.
On the weekend of January 14th 2023 he committed to the Stanford Cardinal to play both Football and Baseball at the Power 5/Pac12 level.


Alyx Dill
Polk County High School- Volleyball
Ocoee Region FCA Athlete of the Year/ Chris Leggett Scholarship Recipient
PCHS Class of 2023 Valedictorian
Two time All District Player
Two Service and Setting Awards
Active member of Boanerges Baptist Church, Old Fort TN
President of Future Business Leaders of America
Member of National Honor Society and National Technical Honor Society
Enjoys family time, crime shows, Outer Banks Netflix series, hanging out with friends and ANYTHING UT!!
Future Plans: Plan to attend UTK to get a bachelors and masters in Sport Management and a law degree to become a sports agent for baseball, football, and basketball.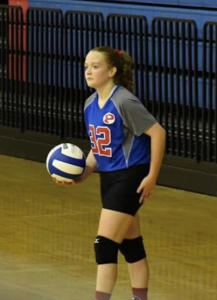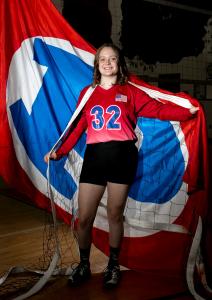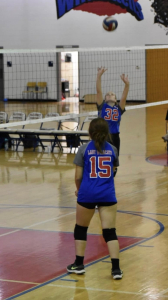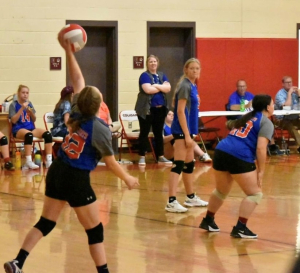 Ava Travis
Rhea Co
Volleyball, Basketball and Tennis
District All-Tournament team 2023
Committed to Berry College to play basketball
Ava will graduate with a 4.6 gpa while taking college courses in high school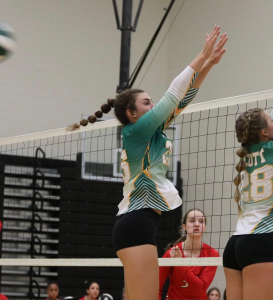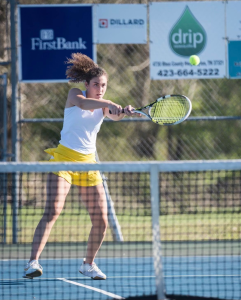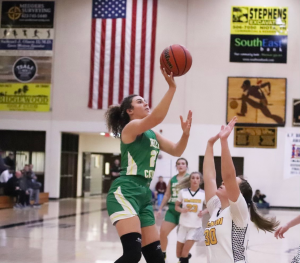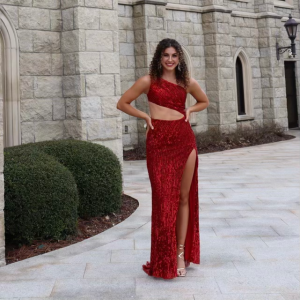 ELI DENTON
3X All State 5A
3X All Region All Region Defensive Player of the Year 3X All Area Defensive Player of the Year Broke records at Walker Valley for: Career Tackles – 422 Single Season Tackles – 181 Single Game Tackles – 27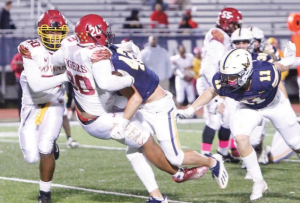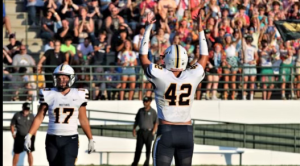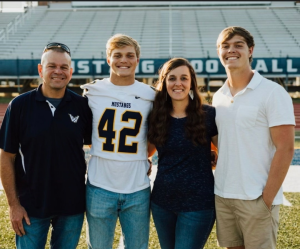 CHANCE MAHONE
Chance
Mahone
, senior at NOTRE DAME HIGH SCHOOL.
Positions: FACEOFF and Defense
9 playing years lacrosse
Going to Michigan Dearborn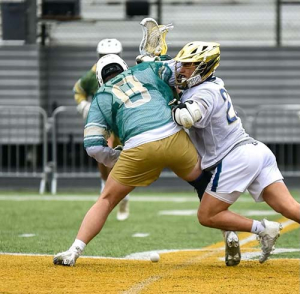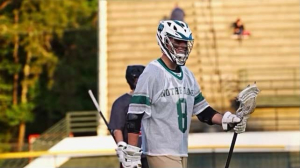 PAST SENIORS
KENNEDY MOORE/CSAS,
Soddy Daisy Lacrosse
Accomplishments: Kennedy started playing lacrosse in the 6th grade. While he attends CSAS, he has starred for the SD lacrosse team. He marks scoring a goal in State title game also avenging a loss earlier in the season to Page in the Semifinals as one of his favorite moments. Kennedy credits SD Head Coach Andrew Karpinko with his success saying, "(He) spends an incredible amount of time together with the players.".
College: Kennedy plans to attends Tennessee Wesleyan to play Lacrosse and major in Philosophy and Religion.
CJ POLK/Girls Preparatory School,
Lacrosse/Basketball
Accomplishments: CJ was a senior starter on the varsity basketball and lacrosse teams at GPS, and she was selected as an all-region player in both sports last year. She was a team captain on the lacrosse team with 23 goals and seven assists through our first 14 games. CJ marks beating Baylor at Baylor in basketball along with being around friends at daily practices as her favorite memories of GPS.
College: CJ will attend Loyola University in Chicago
KAITLYN POPE/Boyd-Buchanan HS,
Soccer
Accomplishments: Kaitlyn was a 5 year starter for Boyd, getting her first action as an 8th grader. She learned goalkeeping from Coach Randolph and credits her Pre-Calculus teacher Ms. Brewer for making school fun and adding game details into the class lessons. She lists the toughest game of her career as the PK victory against Notre Dame in the District Championship
College: Kaitlyn will continue to play soccer at Johnson University
ELLIS OTTING/East Hamilton HS,
Wrestling
Accomplishments: A strong student and championship wrestler, Ellis has spent his four years at East Hamilton making an impact. His 3.8 GPA showcases the work he put in in the classroom, while his 4th place state finish and 99 career wins shows the effort he made on the mat. For Ellis East Hamilton was, "where he needed to be, coaches pushed, loved the comradery with teammates, everything you looked for in a school."
College: Ellis will continue wrestling at Cumberland University
KYLE WHITE/Ringgold HS, Football/Power Lifting
Accomplishments: Kyle played all sports growing up. He decided to focus on football and power lifting in high school. He recently won the Georgia State Championship for power lifting in the 182lb weight class. He credits Ms. Boone as making a big impact saying, " She cared more about kids and how they were doing individually, as opposed to just grades."
College: Kyle has chosen to continue power lifting in college at West Georgia College.

KENZIE CAMPBELL/Notre Dame HS, Soccer/Basketball
Accomplishments: Kenzie has excelled at NDHS and has enjoyed her 4 years as a member of the Irish family. When asked what made NDHS so special she said, "Teachers and students really are a family support system, very supportive and invested in our lives" Kenzie served as captain of both the Soccer and Basketball teams as a junior and senior.
College: Kenzie has signed with Milligan College to continue her basketball career.


CONNOR DELASHMITT/Silverdale Baptist Academy, Track/Football
Accomplishments: Connor is a standout performer for SBA on both the football field and on the track. He was able to showcase his talents in 2 all-star games. His accomplishments on the the gridiron include rushing for over 1000 yards in consecutive seasons and over 3500 yards for his career.
CHANDLER HARTMAN/Soddy Daisy High School, Soccer/Football
Accomplishments: Chandler began his soccer career at the age of 3 following in the footsteps of his father and uncle. On the pitch Chandler helped lead the Trojans to a victory against Rhea County
in a game that finished with penalty kicks. He credits the closeness of the SD community with some of his favorite memories of his time at SDHS. When he's not kicking field goals or scoring goals, Chandler
can be found running, being outdoors or exploring his love of travel.
College: Chandler will continue his playing career at Tennessee Wesleyan joining two former Soddy teammates. He's still deciding between a professional career in Nursing or Education.
CARRASON POE/Ooltewah High School, Football
Accomplishments: Carrason attended Grace Academy to begin his career and finished his playing career for the Owls. His size and skill put him in front of a number of college scouts
ultimately leading to over multiple offers to continue his playing career. Carrason credits the coaching at Ooltewah for much of the improvement that led to those offers.
College: Carrason will continue his work on the gridiron at Kentucky Christian University where he'll study Sports Management.
JAYDA WOOD/Dade County High School, Basketball/Tennis
Accomplishments: Jayda led the team to back to back state playoff appearances and named 2nd team All-state under the watch of coach Regina Logan. In Tennis, Jayda advanced to state in both her senior and sophomore years. Despite facing adversities, she enjoyed the small town feel and family atmosphere of Dade County.
College: Jayda will continue her education at Berry College where she will play hoops and study Nursing.
JAMICHAEL MCGOY/Boyd Buchanan High School, Football/Track
Accomplishments: JaMichael plays football and runs track at Boyd. During his football career he was the team MVP in 2020 and went on to play in the Blue-Grey Game in Dallas where scored a TD on a 91 yard reception. On the track JaMichael's speed shines. His 4.35 40 yard dash is among the fastest in the state and he continues to excel at the 100 meters. JaMichael started at Boyd in Kindergarten and loves the atmosphere and the opportunities he's gotten from being a part of the Boyd family.
College: JaMicheal has signed to play football in college at UT-Martin where he plans to major in Business Administration.
CAROLINE HEMPHILL/Ringgold High School, Softball/Basketball
Accomplishments: Caroline starred on the diamond and on the court during her time at RHS. While playing 2nd base in softball she helped bring home back to back state titles under the guidance of Coach Daniel Hackett. In the classroom, Caroline credits teachers like Miss Fleming for helping to make connections and classtime more enjoyable.
College: Caroline will continue her education, and her softball career, at The University of the Cumberlands where she plans to major in Accounting.
CJ PETRIN/Notre Dame High School, Bowling/Golf
Accomplishments: CJ has contributed to the Notre Dame community both in athletics and in academics. In the classroom, he credits Ms. Fisher for guiding him through Math as a sophomore and preparing him to succeed. CJ accomplished a number of honors during his 4 years at ND. He brought home a state title in bowling as a senior and was a big part of 2 team titles won by the Irish. As a golfer, CJ has contributed since the 8th grade under the watchful eye of Coach Mike Jenkins.
College: CJ has accepted a scholarship to further his studies and compete on the bowling lanes at Oklahoma Christian.

COOPER RULING/Rhea Co. High School, Basketball/Golf/Soccer
Accomplishments: Over his career at RCHS Cooper was a 3 sport standout. The family atmosphere and special bonds made over 4 years are what Cooper will remember most. Athletically, Cooper's favorite moment was a double overtime win against Cleveland on the soccer pitch.
College: Cooper has chosen to stay close to home and play soccer for Bryan College.

SKYLAR SHERIDAN/Silverdale Baptist Academy, Softball
Accomplishments: Skylar grew up playing multiple sports. She is a multi-sport athlete that at an early age found her love on the softball field. Whether at third base or behind the plate, Skylar made an impact on the field. She also contribute to SBA off the field, making lifelong connections with teachers and friends.
College: Skylar will continue here education and playing career at Austin Peay in the fall as an Occupational Therapist major.
PAST SPOTLIGHT ATHLETES
JAKE WRIGHT/Gordon Lee High School, Baseball
Accomplishments: GL was 8-2 before the season ended their run at a 3rd straight 1A State Championship. Jake made 4 appearances and pitched 13 innings of scoreless baseball. Allowing only only 4 walks and 6 hits, while compiling 13 strikeouts.
College: Jake has committed to play baseball at Carson Newman
MADISON HAYES/East Hamilton High School, Basketball
Accomplishments: During her Senior campaign Madison averaged 25 points, 11 rebounds with 14 double doubles in 21 games. Madison is the All-Time leading scorer and rebounder in Hurricane history for both girls AND boys. She was also named Miss Basketball for Tennessee and named to the 2020 McDonald's All American team.
College: Madison has committed to play at Mississippi State
JARRETT CLIFT/Silverdale Baptist Academy, Baseball
Accomplishments: After a successful Junior campaign that saw him bat over .340, Jarrett was on pace for an impressive Senior season before it was cut short. Jarrett's team leadership qualities were on full display as he stepped in to guide younger players through difficult times.
College: Jarrett will continue his education at Samford University in Birmingham as a double major.
MAKAYLA PACKER/Baylor School, Softball
Accomplishments: Makayla is one of the most talented athletes to ever come through Baylor, she is a standout not only on the softball field but also on the track. Makayla's softball career as a Red Raider has been extremely impressive, a .398 batting average with 18 home runs, 84 RBIs, and 102 runs scored.
College: Makayla will play softball at Auburn University in the fall.
MACY ANN McKNIGHT/Baylor School, Softball
Accomplishments: Before the season was ended early, Macy Ann was on pace to win FIVE state championships for Baylor
(She joined the high school team as an 8th grader). Inside the circle she accounted for 49 wins and 240 strikeouts. Macy Ann's presence at the plate was just as lethal. Over her career she compiled a .338 batting average with 17 home runs, 95 RBIs.
College: Macy Ann will continue her softball career at West Georgia College.
JACOB ROBINSON/Ooltewah High School, Baseball
Accomplishments: Jacob was a standout for the Owls, a player able to play almost any position on the field. Unknowingly, Jacob made a lifetime memory this season as he homered in his final at bat. Some of the things Jacob says he'll miss the most are having fun with the boys, going out to eat, practice, just the comrade of hanging out.
College: Jacob remains undecided on his college choice
GABRIEL RAINS/Lookout Valley High School, Soccer
Accomplishments: Gabriel is a standout on the soccer pitch for LV. He played goalie and forward for Coach Dan Basler. Gabriel also competed on the mat for Howard's wrestling program and Coach Mike Parker. Gabriel considers being a finalist for FCA athlete of the year as the highlight of his high school sports career.
College: Gabriel is headed to ETSU to attend Physical therapy school
SYDNEY PITTMAN/Ringgold High School, Volleyball/Tennis/Basketball
Accomplishments: Sydney is a standout athlete at Ringgold. Her time as a Tiger has seen her contribute to the Volleyball, Basketball and Tennis teams. Sydney was 4 matches into her Senior year on the courts before her season was cut short. She lists one of her biggest achievements as having her team advance to the Elite 8 in basketball. She was also named Homecoming Queen at Ringgold.
College: Sydney has signed to play volleyball at Chattanooga State and play for Coach Janet Tate
LAURA BETH TURNER/Chattanooga Christian School, Soccer
Accomplishments: Laura Beth's season didn't even get started before the shutdown due to Covid-19. Previous to that she was a well decorated athlete having won state titles as a Freshman and Sophomore as a part of the 4×200 relay team for CCS. Laura Beth also was a member of the Chargers soccer team. She also shined in the classroom as the Valedictorian of her graduating class.
College: Laura Beth plans to attend UT-Knoxville as a chemical engineering major
ROSS PENDERGRASS/Rhea County High School, Baseball/Golf
Accomplishments: Ross was a two sport stand out while playing for Rhea County. The time spent on the diamond and on the course allowed Ross to build lifelong friendships.
College: Ross will continue his baseball career at Motlow State Community College

EMILY "DUCK" HIGGINS/Soddy Daisy High, Softball
Accomplishments: Emily was a key contributor to the SD softball team. While starring on the diamond she was voted team captain as a Senior. She also cracked down in the classroom as she was on the Honor Roll all 4 years of high school. She also gave back to her community by coaching youth softball.
College: Emily will continue her softball career at Roane State.


LOGAN WORKMAN/Lee University, Baseball
Accomplishments: Logan is a Soddy Daisy High School graduate and current Lee University stand out. He got his start behind the plate for the Trojans before moving to the mound his senior year of high school. Logan has expressed that the challenge by coaches to step up and lead the team by example pushed him to improve. With a fastball that has been clocked in the mid 90s, Logan is hoping to be selected in this year's MLB draft.
College: Logan majored in Physical Therapy at Lee


JARED DOVE/Hixson High School, Soccer/Bowling
Accomplishments: Jared's soccer career saw him play for FOUR different coaches in his 4 year high school career, most recently Mark Lumberg. Despite the instability, Jared was still excited about the prospects of a successful season in 2020. He also sites choir teacher Ashley Cisto and his bowling coach Travis Clem as big influences. Jared expressed his gratitude to his parents that "took me to the moon and back to play select team soccer growing up".
College: Jared will attend ETSU in the fall and study pre-Physical Therapy. He hopes to walk on for the Bucs.
LUKE BURROWS/Polk Co. High School, Baseball/Basketball
Accomplishments: Luke's talents shined on the court and on the diamond for Polk Co. On the hardwood he ranks 2nd on the list of career scorers with 1689. He was also named Mr. Polk Co. High School in his senior year.
College: Luke has signed on to play baseball at Tennessee Wesleyan in the fall and will major in Education. He also plans to coach when his playing career ends.
DREW ROGERS/Silverdale Baptist Academy, Basketball/Golf
Accomplishments: Drew's talents showed up on both the hardwood and on the links for SBA. As a golfer, Drew was named SBA Golfer of the year and went to 3 region finals and advanced to state in one of those years. Drew's also stood out on the basketball court, so much so that he received a scholarship offer from Bryan College.
College: Drew will play basketball at Bryan College and major in Communications
The Senior Spotlight is powered by BodyArmor.