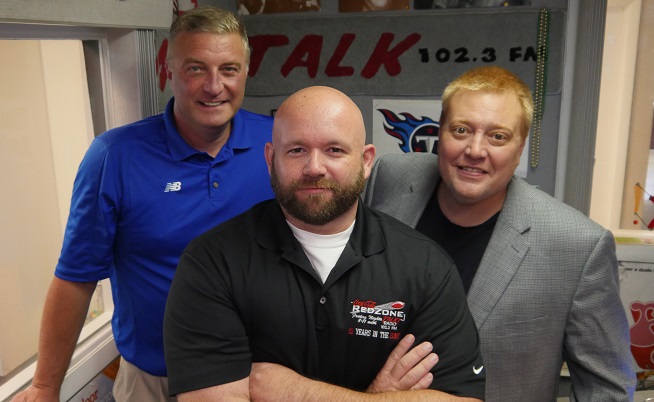 SportTalk has been an afternoon destination for more than a generation for Chattanooga fans, fanatics, and even those who are the most casual sports followers.  The history of the show goes back to 1986, when J David Miller a writer for SPORT Magazine (The SPORT in SportTalk) began an evening call-in show on 1150 WGOW-AM.  In 1989, a regular caller turned Character joined the show.  Doctor Basketball (Gary Haskew) became an entertainment fixture in Chattanooga and ushered in an era of personality Talk Radio that helped build WGOW-AM, and later WGOW- FM, into a ratings and revenue powerhouse.  Doc positioned himself as an expert on all things….sports and otherwise.   His larger than life persona was a huge part of the growth of Talk in Chattanooga.  He and his brother Jerre helped grow SportTalk from 1990 to 1999.
In 2000, The Mighty Quake (Scott McMahen) was named co-host of SportTalk and the legend of Quake and SportTalk ramped up exponentially.  Quake's expertise and personality grew the show into the powerhouse it remains today. Cowboy Joe (Varner) joined the show as producer and on-air co-host that same year, responsible for what comes out of the speakers on a daily basis. Over the past 17 years, the trio became a staple of Afternoon Drive in Metro Chattanooga.
Sadly, we lost Doctor Basketball on July 4, 2016.   We mourn his passing and celebrate a life well lived and well loved.  We miss Gary every day.  SportTalk and Chattanooga Radio honor his memory.
The tradition continues with Quake, Cowboy Joe, and now, Dave Hooker–a veteran observer and reporter of all things Tennessee and SEC. Dave's background is in print, where he worked for the Knoxville News-Sentinel for several years. Dave also worked with the Sports Animal in Knoxville and on other SportsRadio shows in Knoxville, plus has written for several football-centric websites. Dave brings his extensive contacts and experience to SportTalk as a co-host of the show with Scott McMahen and Joe Varner. Dave's sports knowledge plus sense of humor makes him an ideal fit for SportTalk on 102.3 FM.
Drive home with the guys weekday afternoons 3 til 7 on TalkRadio 102.3 FM!