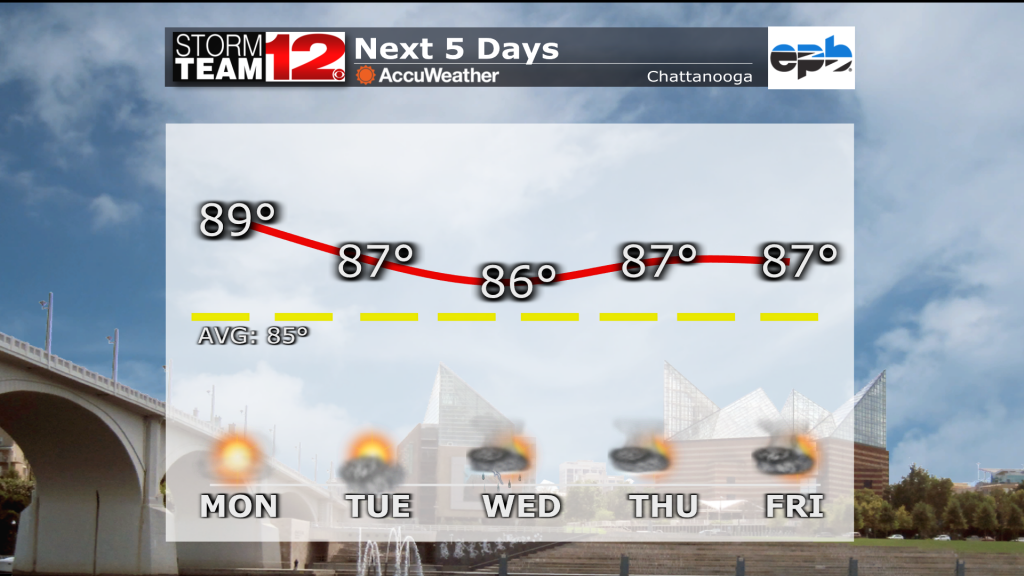 Tennessee Valley (WDEF): Tropical Moisture Headed Our Way!
Starting this Tuesday morning mild and muggy in the upper 60's and low 70's with areas of patchy fog. Fog will clear out by the late morning. Mostly sunny for the afternoon with highs in the mid to upper 80's with rain chances increasing towards the early evening as tropical moisture pushes our way from Nicholas. Spotty t-storms will clear out overnight with lows near the upper 60's.
Cooler and cloudier Wednesday with afternoon and evening spotty t-storms. Highs will near the lower 80's. Lows in the upper 60's.
Thursday morning could bring in a few showers. Then, isolated chance for t-storms for the afternoon and evening. Highs near 83°.
The remnants of Hurricane Nicholas look to bring the greatest impacts heading into Friday and Saturday. Gusty winds and heavy rain can be expected at times.
85 & 65 are our seasonal highs and lows.
Make sure you & your family stay in touch with us. Remember the Storm Team 12 app can always bring you the latest weather alerts for your location as well as Titan Radar. Download it for free from your app store – just search "WDEF Weather".